Constantine Cosmetic Surgery has built a knowledgeable and experienced team to help you with any questions you may have while you are visiting us. Each of our staff has years of experience and considerable knowledge about surgical and non-surgical cosmetic procedures, what to expect, and how to provide proper patient care in every situation.
While at Constantine Cosmetic Surgery, we want to exceed your expectations while providing exceptional patient care. Below is a little about those who will help do just this.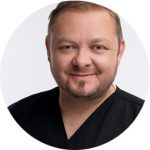 Frank Hewitt, Nurse Anesthetist (CRNA) 
As the founder of Aspen Anesthesia, Frank has worked with Dr. Constantine since 2006 and is the primary anesthesia provider at Constantine Cosmetic Surgery. Frank's attention to detail, compassionate care, and anesthetic technique are unsurpassed in the anesthesia industry. Once interacting with Frank, patients soon realize his unique ability to allay any of their concerns while at the same time educating them in the overall anesthesia process.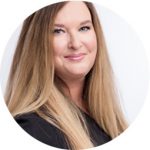 Terri Keys, Surgical Coordinator
Terri has over 30-years experience in the medical industry and has been working with Dr. Constantine since 2007. As our most tenured employee, Terri does her job…and then some. Terri is well-versed in nearly every aspect of the front office and the surgical side of the practice. She is responsible for surgical coordination, scheduling surgeries, plays a key role in our day-to-day operations, and works diligently to maintain state licensure for our facility.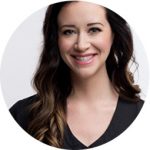 Brandi Meiners, RN
Brandi has worked in the cosmetic surgery industry for more than 10 years and with Dr. Constantine since 2013. She is responsible for patients throughout their perioperative care and plays a lead role in maintaining quality assurance and infection control. Brandi enjoys working at Constantine Cosmetic Surgery because it allows her to provide patients with the VIP experience that they would unlikely receive in a hospital or large medical center.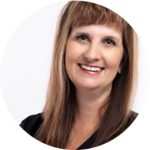 Sherri Nelson, CST, CFSA
With over 30-years of experience in the medical field, Sherri is both a Certified Surgical Technologist (CST) and a Certified Surgical First Assist (CSFA).  As a valued member of our OR team, Sherri adeptly anticipates Dr. Constantine's needs during surgery while providing exceptional patient care.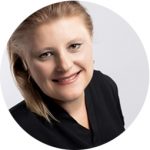 Teresa Laoongjit, Sterile Processing Technician
Teresa has been working with Dr. Constantine since 2007 and has over 23 years of experience in the medical industry. She is responsible for the sterile processing of all surgical supplies and instruments. In addition, she routinely monitors the chemical wash solutions and autoclave to ensure quality control. Teresa is meticulous and follows all hospital precautions and protocols during the decontamination process.
---
Clinical, Medical Spa, & Office Staff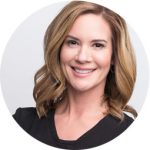 Cristina Hall, RN, Nurse Injector, PDO Thread Certified
Cristina started her journey in the Aesthetics Industry in 1995. Working as a surgical medical assistant for cosmetic surgeons where she assisted in surgical procedures and aided the doctor with patient consultations, follow-up visits, and Botox & filler appointments.  
After receiving her Registered Nursing Degree, she split her time between being a PACU nurse and injecting at a medical spa. Cristina began working with Dr. Constantine in 2016 assisting in surgery and postoperative care.  She has been injecting and providing PDO threads for patients since 2013. She loves having her patients leave her chair happy, smiling, and grateful.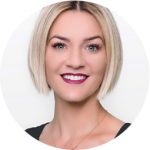 Traci Peterson, Family Nurse Practitioner-Board Certified (FNP-BC)
Traci is has been injecting in the Salt Lake City area since 2010. She received her undergraduate and graduate degrees from the University of Utah. She has trained hundreds of physicians, nurses, and dentists in the art of cosmetic injections.
Traci has been a master trainer for Allergan and lead instructor for over 5 years at the National Institute of Medical Aesthetics (NIMA). She loves partnering with her clients and educating and communicating to create the stunning results they're searching for. She prides herself in enhancing people's natural beauty—without overdoing it. Her mantra is "less is more."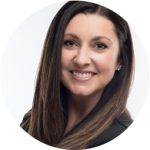 Tara Elggren, Clinical Assistant & Certified Holistic Health Counselor (CHHC)
Tara works closely with patients during their consultations and throughout their postoperative care. She takes great pleasure in making sure that all patients feel comfortable and confident during their visits. She is a licensed health and wellness expert who has helped many people transform their lives with nutrition and sincere support. Tara joined forces with Dr. Constantine in 2016.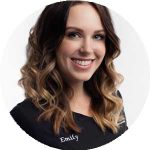 Emily Ruff, Licensed Master Aesthetician (LME)
Emily is a Licensed Master Aesthetician with a passion for skincare. She takes pride in caring for her patients and helping them to achieve healthy glowing skin. She knows that great skincare starts with education. Because of this, she spends time educating each patient according to their individual needs to achieve their desired outcomes. Well-versed in all treatments and product lines offered at our facility, Emily is able to provide an individualized approach for all of your skincare needs.
In addition to the above, Emily provides all of our skincare services including cosmetic microneedling, HydraFacials, microdermabraison, dermaplaning, chemical peels, and our targeted Signature Facial.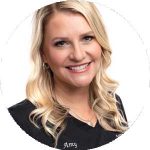 Amy Wyman, Medical Receptionist & Patient Support
Amy is the first person you will interact with when you call or visit Constantine Cosmetic Surgery. She keeps us organized, on time, and manages the appointment and consultation schedule. With a background in laser therapies and customer service, she loves working with our patients and they appreciate her friendly demeanor and upbeat attitude.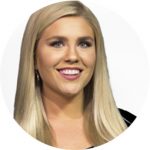 Ashley Osborne, Medical Receptionist & Patient Support
Ashley joined the team in 2020 from Augusta, Georgia with a background in journalism. After a move to the West, her love of all things skincare and beauty brought her to Constantine Cosmetic Surgery. Her focus is to keep our patients happy and our providers prepared for the day ahead. Ashley's energy is contagious and impossible to miss.
---
Additional Areas of Interest