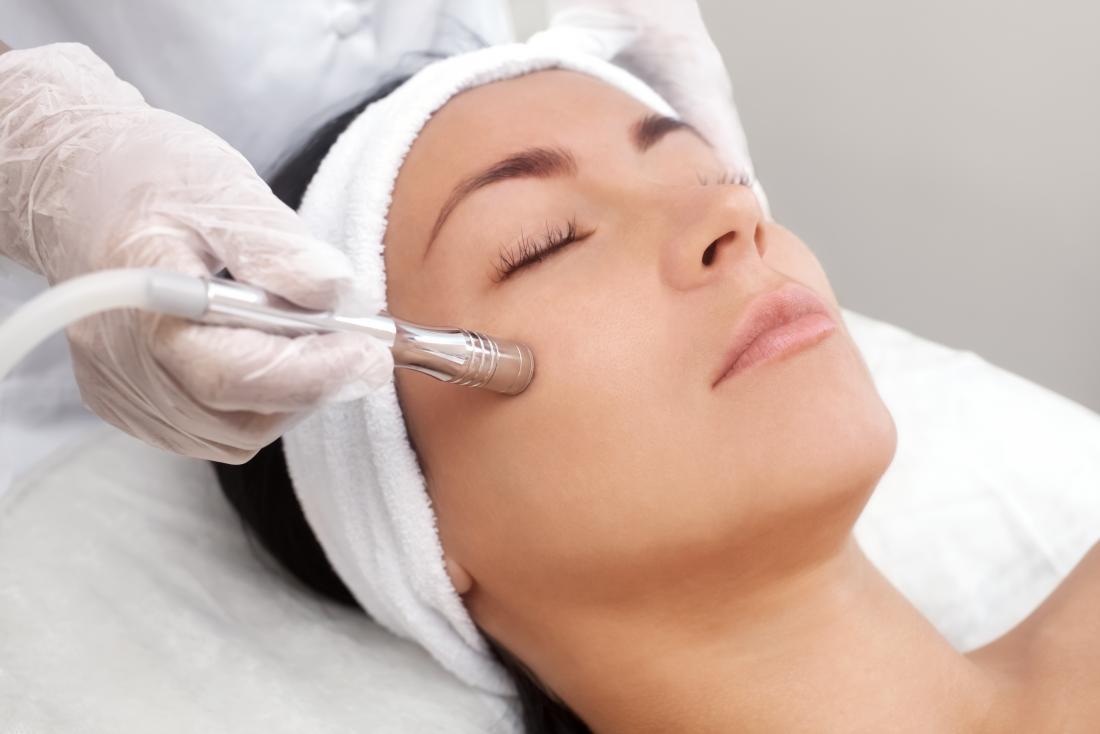 Beautify Your Skin Through Exfoliation and Collagen Stimulation
Years of sun exposure and the aging process take their toll on the skin, creating lines, wrinkles, and changes in texture and color. Not only is the face a likely victim of these changes, but the neck, chest, cleavage, arms, and hands may be affected as well. Microdermabrasion can reduce the effects of aging on our skin.
During this treatment, tiny crystals are sprayed onto the skin's surface to remove the damaged outer layer while stimulating the elastic tissue beneath. This reveals a healthier and firmer appearance while improving wrinkles, texture and color. It can minimize the appearance of sun damage, acne, and scarring and leaves your skin more supple and vibrant.
A wonderful alternative to lasers or chemical peels, microdermabrasion is non-invasive, pain-free, and non-surgical and requires no downtime after treatment. The length of the treatment and number of treatments vary depending on skin type and condition. Results are gradual but highly effective. Most people experience softer, smoother skin after their first treatment.
Treatment time: 60 minutes • Recommended: 3 treatments • Frequency: 4-6 weeks • Downtime: None
Benefits of Microdermabrasion
Exfoliates and removes dead skin cells
Smooths and improves skin texture
Gives skin a luminous glow
Improves the appearance of wrinkles
Stimulates collagen production
Promotes the growth of healthy new cells
Ideal as a quick skin pick-me-up