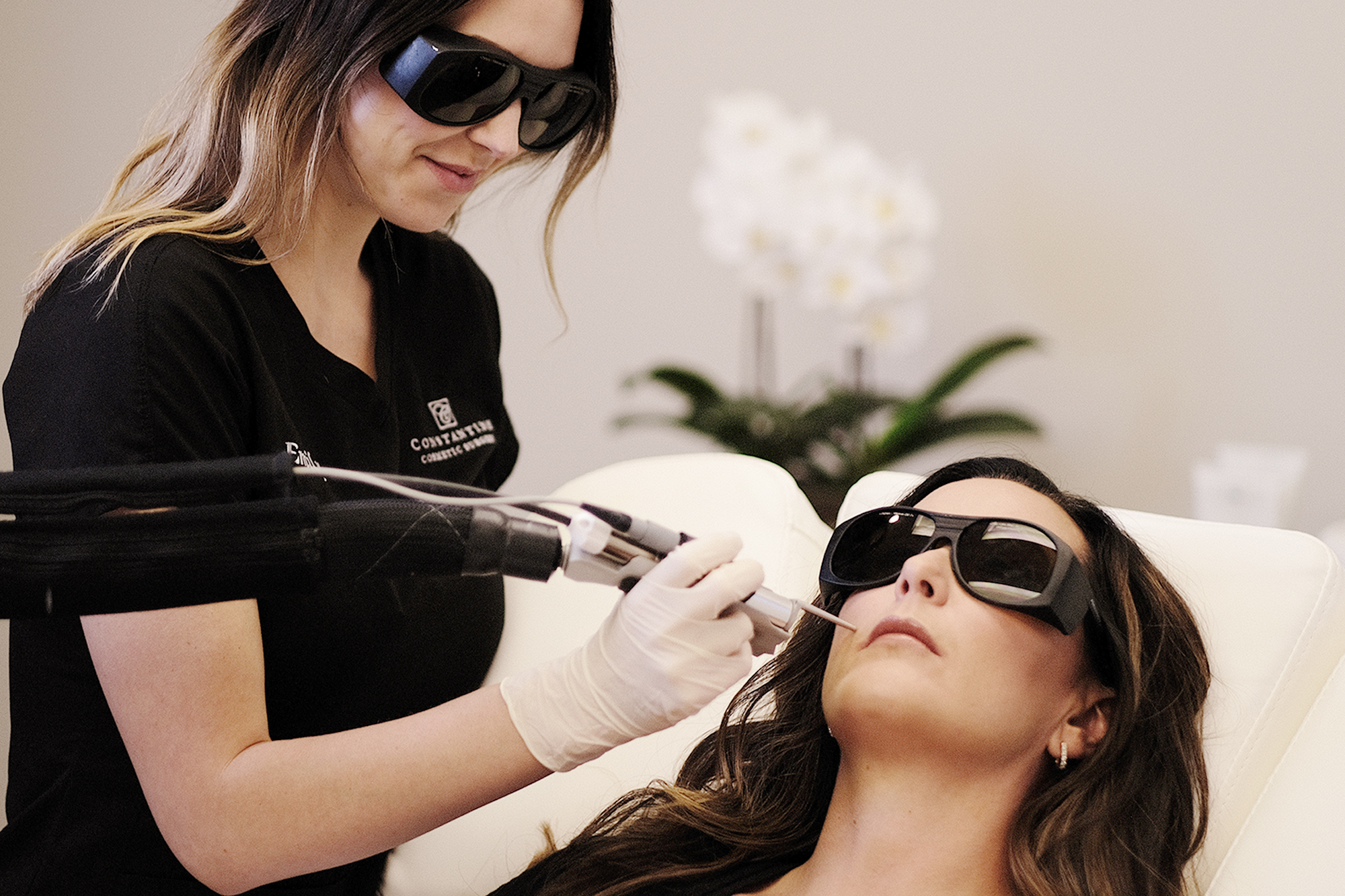 Toss Your Razor and Wax Forever
Waxing and shaving are endless processes that take precious time. Waxing is very painful and expensive while shaving is time-consuming and a constant irritation. Laser hair removal has become an increasingly popular, convenient, affordable, and non-invasive cosmetic method to reduce hair growth.
Laser Hair Removal Technique
The process may take anywhere from a few minutes to one hour to complete depending on the size of the treated area(s). Our laser utilizes a low-energy laser beam which passes through the patient's skin and is attracted to the colored pigment of the hair. In most cases, the pain is minimal – it feels like a quick "snap" on the skin. Our laser comes with a cooling unit used at the time of treatment to help mitigate any discomfort.
Laser Hair Removal Areas
Laser hair removal is priced per area size – or how many "pulses" it will take to effectively remove the unwanted hair. Sometimes, this varies based on an individual's hair color, skin color, and hair growth rate.  With 8-10 treatments pateints see generally 90% of hair loss and thinning.
Our packages are include up to 10 treatments. We recommended 4-6 weeks between each treatment. If you feel more treatments are needed after your sessions, they are available at a individual/touch up price. 
Small Areas
Areola

Navel strip

Sideburns

Upper lip

Chin

Jawline

Hands

Feet and toes

Bikini line
Medium Areas
Underarms

Forehead

Full neck

Full face

Brazilian
Large Areas
Full head

Half chest

Abdomen (not chest)

Half back

Half arms

Half legs

Manzilian

Full face and full neck

Buttocks
Extra Large Areas
Full chest

Full arms

Full legs

Half back and shoulders

Full back (no shoulders)

Full legs