Botox and Dysport are the same type of injection called neurotoxins which are best used to minimize the visibility of common expression lines. 
Dermal fillers, also known as tissue fillers, like Juvéderm and Restylane products are medium- to long-lasting solutions administered through a few tiny facial injections on specific areas of the face. Various types of facial fillers are available; each is designed with one or several purposes, such as wrinkle reduction, cheek volume, and lip augmentation.
Kybella, although not a dermal filler, is also an injection used to reduce fat in specific areas like under the chin.
---
As a way to thank our surgical patients, we offer a complimentary Constantine Signature Facial to all those who book a surgical procedure with Constantine Cosmetic Surgery. Ask our front desk staff more about this if you have interest in both cosmetic surgery and skincare.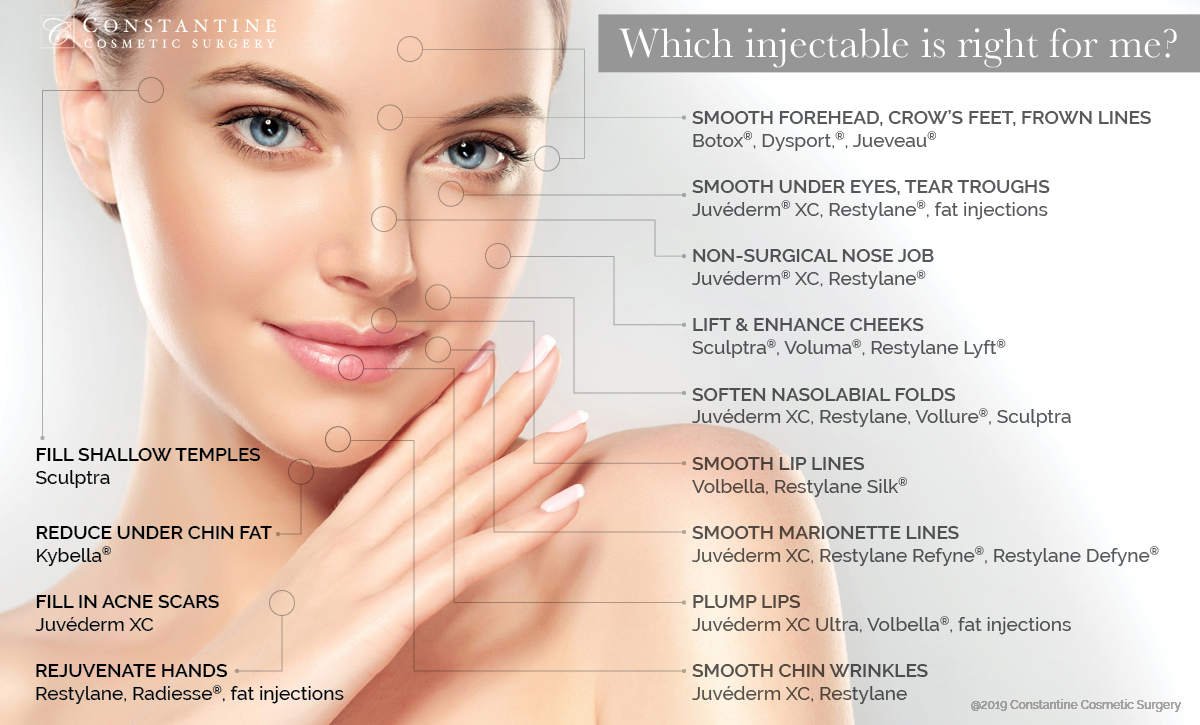 For informational purposes only. Not meant to diagnose, treat, or cure any condition. Injectable fillers are available only through a licensed physician. Consult with a board-certified cosmetic surgeon before undergoing any cosmetic procedures.