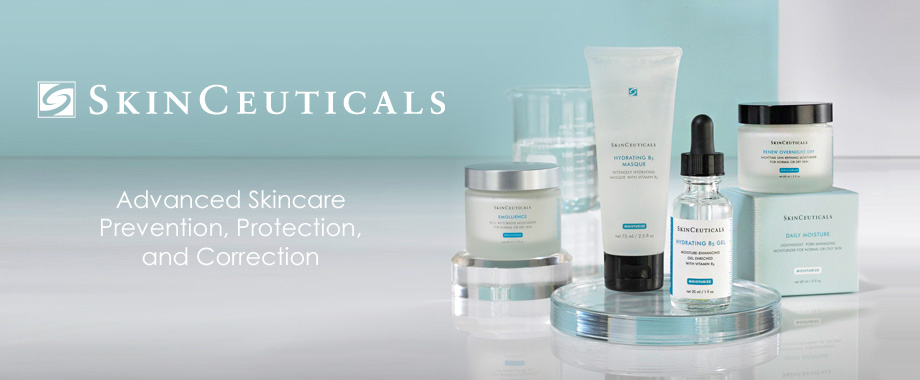 Skin Care Based on Antioxidant Science
"The key to total skin health is hydration and a skin care professional on your team," says Emily Ruff, Constantine Cosmetic Surgery's lead Licensed Master Aesthetician (LME). We've chosen SkinCeuticals® products because the entire line is backed by science and research, heavily focused on antioxidant benefits. Constantine Cosmetic Surgery offers a  SkinCeuticals Advanced Corrective Peel and suggest HA Intensifier to be used in conjunction with tissue filler treatments.
"Sunscreen is the best – and least expensive – way to fight aging," Emily always tells patients. By combining a customized at-home regimen with powerful in-office treatments and targeted skincare solutions, the result is healthier skin with visible improvement in fine lines, wrinkles, and other signs of premature aging. SkinCeuticals offers a universal tint or no-tint liquid mineral sunscreen that is soft, silky and protective.