My Philosophy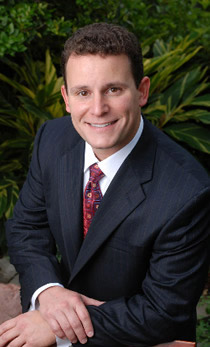 From a young age, I've learned to respect people of all ages, ethnicities, gender and socioeconomic status. As a physician and surgeon, that upbringing has taught me compassion, caring and an understanding for all of my patients.
As a cosmetic surgeon, I take tremendous pride in my ability to communicate effectively with patients, my work ethic, surgical outcomes, and the significant positive change in my patient's self-image and resultant self-confidence. That said, I will not operate on every patient simply because they walked through my door. The patient must be emotionally prepared to undergo this process and more importantly must be medically sound for a safe and predictable surgical outcome.
All too often, a cosmetic or plastic surgeon will use poor judgement or tactics in an attempt to acquire a new patient or they will recommend a surgical procedure that coincides with the financial ability of the patient. Unfortunately these tactics are often misleading and result in sub-standard outcomes and the need for revisions, which end up being more costly for patients in the end. I will not compromise my ethics and surgical planning in an attempt to acquire a new patient. Therefore, at times, patients may be advised to delay their surgery and return to my office at a future date when patient safety and surgical predictability is optimal.
Although all people can be scrutinized for various imperfections, I will typically only address the concerns of the patient, unless an adjacent area will affect the desired outcome. I will also attempt to dissuade patients from a request which will likely leave them looking "operated" or over-done. My goal is to provide natural, predictable, and stable results which are aesthetically pleasing. Having said that, aesthetic outcomes are subjective and there are times that the patient and I may not agree. If that's the case and I feel that the desired surgical outcome will be unsafe or not be aesthetically appropriate then we can respectfully disagree and part ways before surgery.
I believe in under-promising and over-delivering. I also spend a tremendous amount of time reinforcing realistic expectations. The process of undergoing a cosmetic surgical procedure is often exciting for all involved, but having realistic expectations is imperative for long term patient satisfaction.
I am passionate about what I do and it is reflected in the care that you will receive from me and my staff. The quality of care will be second to none—that is my commitment and that will not change.