Meet Our Staff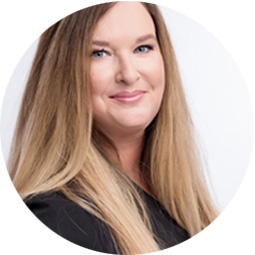 Terri Keys
Patient & Surgical Care Specialist
Terri has over 30 years experience in the medical industry and has been working with Dr. Constantine since 2006. She plays an integral role in day-to-day operations, as well as takes an active role in surgery scheduling and surgical assistance. She has a passion for what she does and truly enjoys helping to make a difference in our patient's lives.
---
Deborah Roberts
Clinical Assistant
With over 20 of years experience, Deborah joined Constantine Cosmetic Surgery in 2015. She works closely with patients during their consultations and in postoperative care. She takes great pleasure in making sure that all patients feel comfortable and confident during their visits. Deborah loves working with Dr. Constantine and finds it rewarding to work with a surgeon who has similar goals as she does - to provide each patient with exceptional care.
---
Carol Glines
Licensed Master Aesthetician
Carol is a Licensed Master Aesthetician (LME) with a passion for skincare. She takes pride in caring for her patients and helping them to achieve healthy glowing skin. She knows that great skincare starts with education. Because of this, she spends time educating each patient according to their individual needs and desired outcomes. Well-versed in all treatments and product lines offered at our facility, Carol is able to provide an individualized approach for all of your skin care needs.
---
Jessica Harmon
Reception & Patient Support
Jessica is likely the first person you will interact with when you call or visit Constantine Cosmetic Surgery. She keeps us organized, on time, and will schedule you for your consultation. Patients love her friendly demeanor and personalized care, and feel right at home when visiting our facility.
---
Frank Hewitt
Nurse Anesthetist, CRNA
As the founder of Aspen Anesthesia, Frank has worked with Dr. Constantine since 2006 and is the primary anesthesia provider at Constantine Cosmetic Surgery. Frank's attention to detail, compassionate care and anesthetic technique are unsurpassed in the anesthesia industry. Once interacting with Frank, patients soon realize his unique ability to allay any of their concerns while at the same time educating them in the overall anesthesia process.
---
Cristina Shalz
Registered Nurse
Cristina has been working with Dr. Constantine since 2016 and has experience as a surgical assistant and PACU nurse in the cosmetic surgery industry for over 15 years. Her love for her patients and her specialized post-anesthesia training provides patients with comfort and safety following their surgical procedures.
---
Brandi Meiners
Registered Nurse
Brandi has worked in cosmetic surgery for 10 years and with Dr. Constantine since 2013. She treats patients throughout their peri-operative care and is responsible for maintaining quality assurance and infection control. Brandi prefers working with a smaller, more niche practice like Constantine Cosmetic Surgery because it allows her to provide patients with the VIP experience that they would unlikely receive in a hospital or large medical center.
---
Tara Elggren
Health and Wellness, CHHC
Tara Elggren is a holistic health and wellness expert who has helped many people transform their lives from dull to amazing by coupling a customized wellness plan with sincere support. This is her key to making meaningful change. In order to optimize safety and surgical outcomes, Tara joined forces with Dr. Constantine in 2016 to help patients achieve their ideal weight and health goals prior to any surgical procedure.