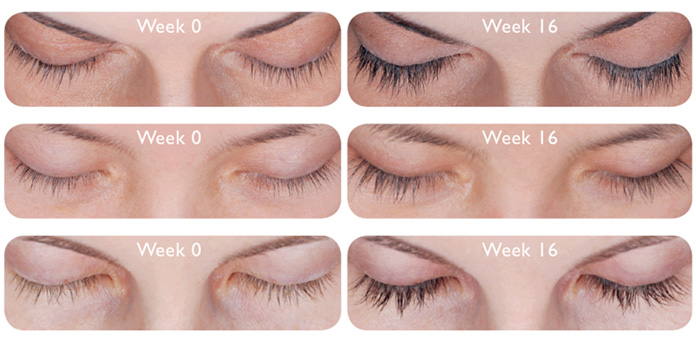 Thicker, longer lashes in a single drop
Have you seen all those other women walking around with those amazing eyelashes? The secret they have been keeping from you is Latisse®! Latisse is the only FDA-approved, prescription medication for eyelash lengthening, thickening, and darkening. Some people are not born with amazing eyelashes and others – as they age and with time, eyelashes lose their fullness and length – but with Latisse you can double your eyelash fullness after just 16 weeks of treatment!
It's a simple regimen: one drop per eyelid along your top lid 'eyeliner line' nightly. After you see the effects, you can use it less – every other or every third night.
If you have considered lengthening, strengthening and darkening your natural lashes, Latisse may be for you.
Some common side effects are eye redness and itchiness. Rarely darkening of the eyelid skin (reverses after several weeks to months after you stop using the product) can occur. Even rarer is the possibility of increased brown pigmentation of the iris/colored part of the eye which may be permanent.
Latisse® is part of the Brilliant Distinctions Loyalty Rewards Program – earn points on your medical skincare today. Those points can be used like cash toward your purchase!