About Dr. Steven T. Constantine
Cosmetic Surgeon & Facial Plastic Surgeon
---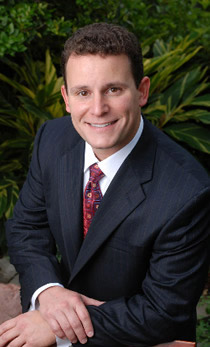 Dr. Steven Constantine graduated with honors from The Ohio State University. Following college, Dr. Constantine earned his medical degree from Ohio University. He then completed a general internship at Des Peres Medical Center in St. Louis, Missouri where he was recognized as the "Intern of the Year". Dr. Constantine subsequently completed his residency training in facial plastic and reconstructive surgery at Doctors Hospital in Columbus, Ohio and Case Western Reserve University in Cleveland, Ohio. After his intensive residency training, Dr. Constantine went on to complete a highly sought after fellowship program through the American Academy of Cosmetic Surgery where he focused primarily on procedures of the breast and body. Dr. Constantine is board certified in both facial plastic surgery as well as head & neck surgery and is fellowship trained in all aspects of cosmetic surgery. As a certified member of both the AOBOO-HNS/Facial Plastic Surgery and the ABCS, Dr. Constantine's practice maintains the highest standards of ethics and quality.
With his expertise in both cosmetic surgery of the breast and body as well as facial plastic and reconstructive surgery, Dr. Constantine then relocated to Orlando, Florida where he founded and developed a successful surgical practice, Lake Mary Cosmetic Surgery. In 2006, Dr. Constantine was recognized as one of Orlando's top physicians and featured as one of the Doctors of Distinction in the Orlando Magazine.
Although Dr. Constantine enjoyed the success of his Florida practice, he recognized his unwavering desire to return to the west and accepted a position at The Institute of Facial & Cosmetic Surgery. Dr. Constantine acquired the practice in 2014 and is now the sole owner and Medical Director. While continuing in the tradition of high standards and quality patient care, Dr. Constantine has grown the practice significantly over the years and is currently renovating the entire surgical facility to accommodate such growth. This staged renovation is slated to be completed in August 2016. The newly renovated facility will offer state of the art technology in a comfortable and designed atmosphere. The 6,000 sq. ft. state-licensed surgical center also offers an overnight stay facility with 24-hour nursing care.
Dr. Constantine and his entire staff offer a welcoming and comfortable office experience. Each complimentary consultation involves an open environment where patients can ask any and all questions and not feel rushed. In return, Dr. Constantine answers your questions in a straightforward, detailed and understandable manner. In addition, Dr. Constantine offers his cell phone number and 24-hour availability to all of his patients. If you're looking for cosmetic surgery of the body or face, call Constantine Cosmetic Surgery at 801-261-3637 for a complimentary consultation to see what is possible.