Breast Reduction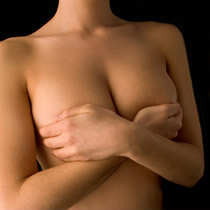 Breast reduction surgery is a popular procedure that removes fat, glandular tissue and skin from the breast in order to help alleviate the symptoms associated with large breasts, such as neck/back pain, shoulder grooving, skin rashes, and decreased physical activity. There are several techniques utilized for breast reduction and all of them address the excessive glandular tissue, loose skin, and the abnormally low nipple position. Dr. Constantine will discuss which technique is best for you.

The most common technique used to reduce extremely large breasts will leave a scar around your nipple, straight down the breast below the nipple, and within the fold under your breast. Some women are good candidates for a "limited scar" or "short scar" technique that can eliminate the scar within the fold under the breast or the vertical scar underneath the areola. Liposuction may be offered to remove excess fat from the armpit area or in very select cases can be used to perform the entire breast reduction procedure.
Constantine Cosmetic Surgery
5
/
5
stars
This entire organization is absolutely the best! 5 stars in my book. They have a wonderful way of dealing with patients. They are kind, affordable, do the most excellent work and get amazing results. They will not bullshit you. They know what they are doing and they have been doing it a long time. I looked at many plastic surgeons in Beverly Hills California and I found out that it is these guys that correct all the mistakes from the Beverly Hills Doctors. That is saying something. Besides they were half the price of the Beverly Hills doctors. They will not make you look like a deer in the headlights. They know what will look natural and vibrant for you personally. I feel great and look great. These are the guys that can do the job and do it very very well.